I've been rounding up a lot of turquoise and red items in my favorites lately so it's time for another turquoise and red feature. I never get tired of this color combination. Enjoy!
SueBeads - Beach Earring Pair - Handmade Lampwork Beads - SRA M67
by
suebeads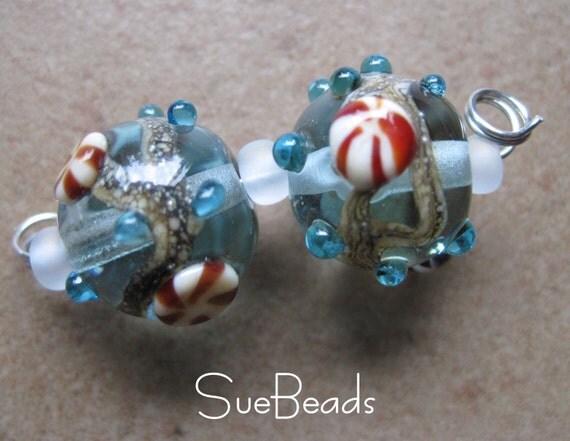 Handmade Gemstone Necklace Turquoise Howlite and Cinnabar - Mermaid
by
linkeldesigns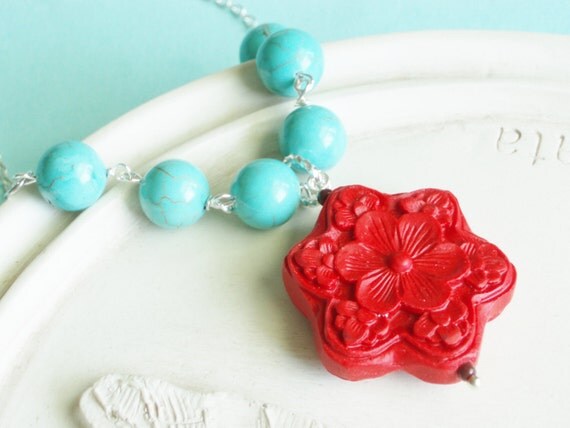 Turquoise nugget wire wrapped and red coral
by
PristineJewels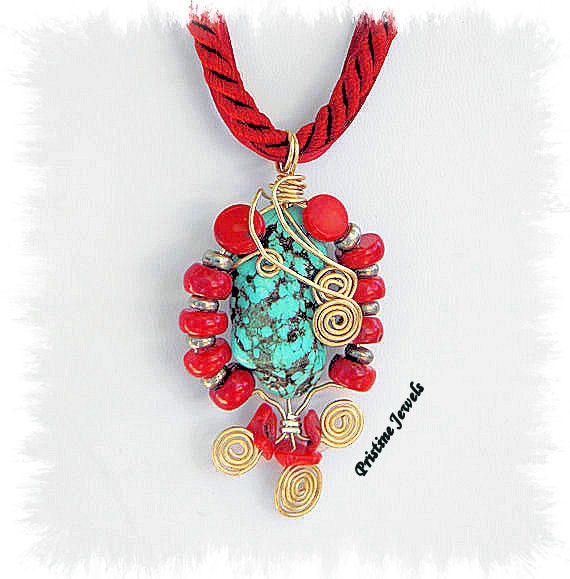 I actually found this when I was searching for my argyle feature this month, but I decided that I had to save it for this feature.
Aqua and Red Polka Dot and Argyle 3 Pc Burp Cloth Set (BC2) Baby Shower Gift Set
by
callyfindlay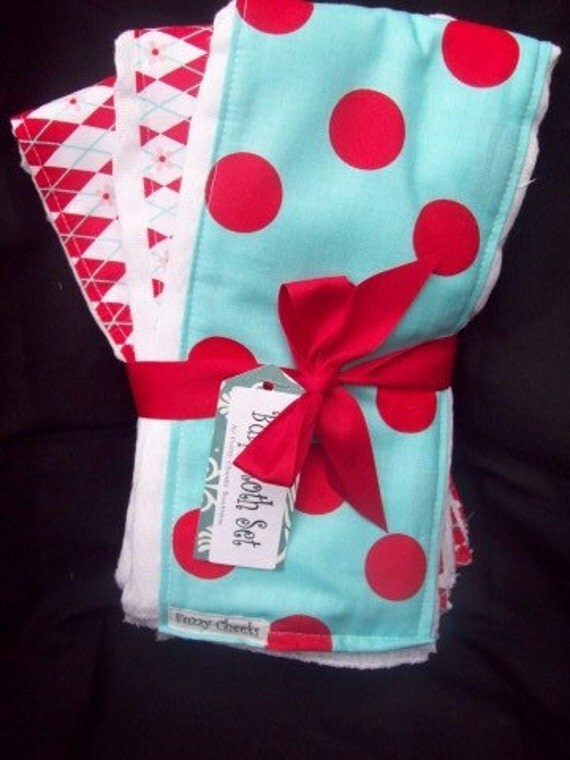 Flower Necklace, Turquoise Jewelry, Charm Necklace, Vintage Jewelry
by
zafirenia
Sew Beautiful Red and Turquoise Charm Bracelet
by
MistressJennie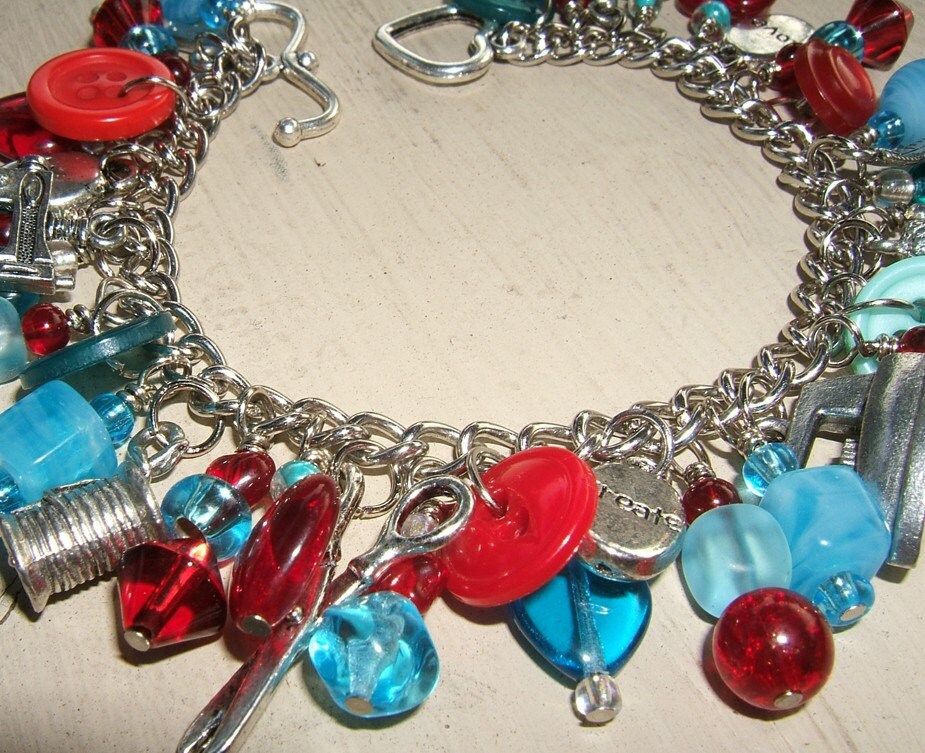 Warm Winter Blanket - Turquoise and Red Aviary - 30 x 30
by
pinkdixie