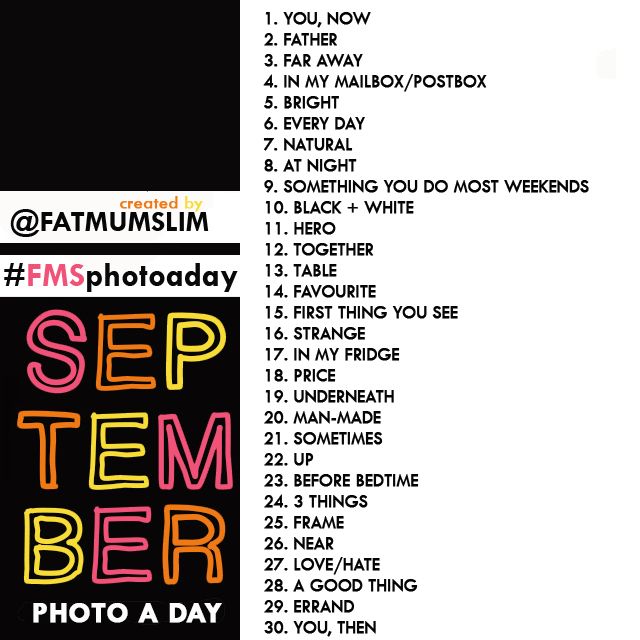 Can you believe that we're wrapping up another month already?
It's continued to work out well having my
fat mum slim's photo a day challenge
photos on Pinterest, so I put my September photos up there. I still don't need any more daily content on this blog, Facebook, or Twitter. You can check out the entire board
here
(or by clicking on the above photo). I'm just sharing a few of the highlights in this post today.
Day 1: You, Now
At the Kenosha lakefront. I'm wearing this
t-shirt
, and yes, it is wet. That's the price that you pay for trying to get a cool photograph and not watching where the wave is going.
Day 2: Father
My parents and my mom's mom the last time they were visiting Milwaukee.
Day 4: In My Mailbox
I ordered my first ever MOO cards. (Etsy sellers can still take advantage of this
free offer
.) It was way past time for me to get some sort of card with my HubPages URL. I also ordered the second two books in the
Hunger Games
series.
Day 5: Bright
In case you haven't seen enough flower pictures from me the past few months.
Day 6: Every Day
I work on some type of craft project pretty much every day.
Day 8: At Night
Angel is crazy about her fresh water. I change it twice a day just because she enjoys it so much.
Day 13: Table
I finally found something perfect to coordinate with my little fall button tree.
Day 17: In My Fridge
One of the souvenirs that we brought back from the Wisconsin Dells last month was cheese.
Day 21: Sometimes
Sometimes I get to do amazing custom work.
Day 25: Frame
Edi, you'll appreciate this! It is an engraved frame, and the detail work is beautiful. We ordered it at the Wisconsin State Fair and got it in the mail earlier this month. Dominican is where Jake went for undergrad.
Again, you can check out the entire set of September photos on Pinterest
right here
.
It's hard to believe that I have nearly completed four straight months of this challenge (I still have a few days left this month to finish my final prompts). I'm not as surprised that I have been successful with it as I am surprised that so much time has passed already.
As we move into the final crunch for the holiday shows and my freelance writing loads continue to be as full as ever, this photo challenge is going on hold for a little while. I'll still be doing the Sunday Scavenger Hunt and I Heart Macro challenges every week, which will keep my photography skills going strong. This has been an amazing experience, and I hope to pick it up again sometime in 2013.
If you'd like to participate in October, the challenge list is
right here
.
What have you been photographing lately?