I'm having fun starting some of my new
collaboration
pieces, but I've also been working on restocking a few best sellers this month.
Editing RAW light box images in Lightroom has been a whole new challenge the past couple weeks. Some of my previously learned skills translate pretty well, others not so much. I'm pushing ahead regardless. Lightroom is still changing my entire photography world for the better, and no, I'm not being paid anything to say that.
Putting together photos of the beads and buttons that I used for the latest set of
rainbow button earrings
was kind of a little reward for this project. I love having best selling items, but sometimes I burn out making whole sets of very similar items.
I never get tired of these gray backgrounds.
Look at that whole group of pretty earrings ready to go. I'm hoping that if I keep plugging away at little sets like this, I won't get too overwhelmed during the holiday season. It just might happen, right?
I messed up experimented and made one set loaded with beads. They have close to three times the number of beads as the original design. In case you need a bigger explosion of color.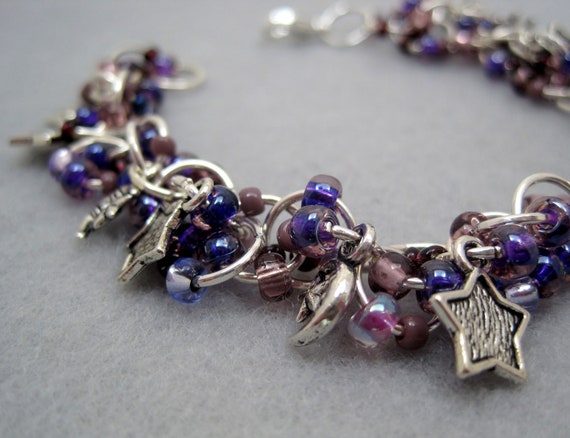 I've been thinking about new color possibilities for future celestial bracelets and earrings. Black and gray/silver is the first one that's come to mind. Other thoughts? Other ideas? I always appreciate your input!
What have you been working on lately?