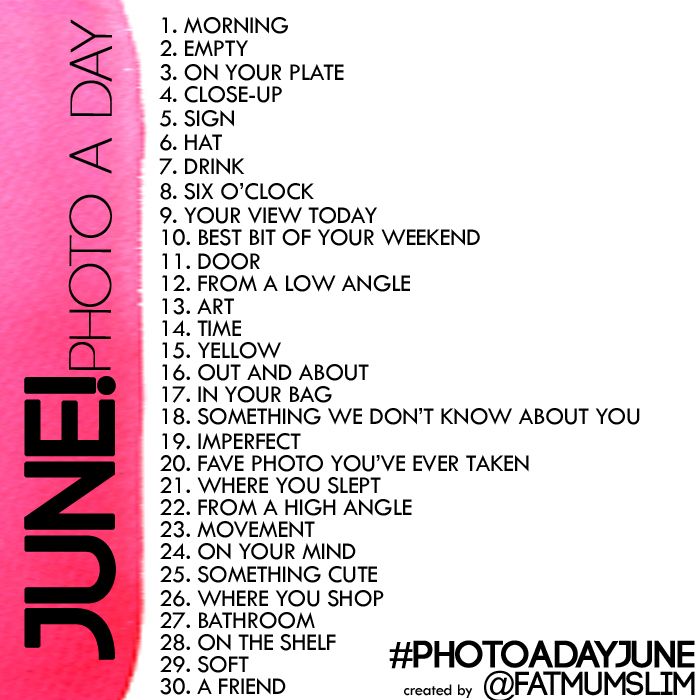 I know that it's not quite the end of the month yet, but it's either now or not until June 6 so I'm posting this a little early. Currently I have the full album updated through at least the 23rd and will get the rest finished up over the weekend when I finish up the next Scavenger Hunt.
I decided to keep my monthly photo board for
fat mum slim's photo a day challenge
over on Pinterest because I don't need any more daily content for this blog, Facebook, or Twitter. You can check out the entire board
here
(or by clicking on the above photo). I'm just sharing a few of the highlights in this post today.
Day 1: Morning
Angel doesn't venture to the top floor of our house very often and waits until we come downstairs to greet us in the morning.
Day 5: Sign
This sign is only a few blocks away from our house. I can't believe that we lived here almost a year before I got a picture of it.
Day 7: Hat
I didn't include this in a Scavenger Hunt and thought that some of you would enjoy seeing it here. My father-in-law sells these hats in his True Value in the fall. He and Jake went to their first Packers game this past fall and wore them. Now we own one.
Day 9: Your View Today
I have a huge influx of new flower and zoo photos from this month. I'll keep sharing them here a few at a time. I'm still in shock of so many of these shots. Look at that bokeh!
Day 11: Door
As best we can tell, someone took these doors down when our living room was carpeted and they no longer fit. Thanks to some huge help from my father-in-law, we got them trimmed down and fitted in again, and then cleaned them. Aren't they beautiful?
Day 14: Time
I confess that I took this picture before June because I knew that time was going to be a prompt at some point for either this challenge or the Scavenger Hunt. It's in one of the old VA buildings. Unfortunately it doesn't work anymore.
Day 19: Imperfect
I'm sure that anyone who works with any type of glaze or resin can relate with this photo. As hard as I try to remove all of the large air bubbles from my pieces, sometimes one still sneaks in there.
Day 21: Where You Slept
If I've ever shared this little guy here, it was ages ago. Jake gave him to me for our first Valentine's Day as a couple in 2002. Most of my old stuffed animals are on display in the basement, but he gets to stay on my side of the bed during the day.
Day 22: From a High Angle
This is another shot from my mini flower shoot on Father's Day.
Day 23: Movement
I took this during a Museum After Dark event at the Milwaukee Art Museum, which is right by Lake Michigan. Clearly "after dark" isn't really applicable during the summer!
Again, you can check out the entire set of June photos on Pinterest
right here
.
I'm going to re-cap the questions and insight that I put together for last month's challenge.
I have another confession to make.: Like last month, I did complete all of the prompts, but I did not necessarily take each one on the appointed challenge day. I still believe that this resulted in better photos than I would have gotten by forcing photos every day.
Was it tough to participate in this challenge and the Scavenger and Macro challenges? The short answer to this is still yes. Some weeks it all comes together easily while other weeks I'm down to the wire getting caught up with everything at the last minute. I did still find a number of prompts that overlapped, which made the process go pretty smoothly some weeks.
Was it worth it?
The answer is still yes. As I mentioned
earlier this month
, I'm working harder than ever to use as many original photos as I can for my long term earning articles. I love being able to pull something from my files instead of having to shoot and edit something brand new or pull a stock file online. Continuing to grow my own photo supply this much each month really helps with this process.
I am participating next month. I am also planning to continue to not force photos everyday and only take time to upload once or twice a week. The July prompts are not up yet, but you can check back with
fat mum slim
before the beginning of July for the list.
What have you been photographing lately?