Thanks so much to everyone who linked up with me this past week for my Friday Feature link up! Here are just a few of the great finds that were featured. Click on the photos to check out the item listings, blog posts, etc.
This week I decided to feature some fall button pieces. Enjoy!
Pumpkin Cranberry Creme Brulee Dangle Vintage Button Fall Autumn Earrings
by
thelibraryfaerie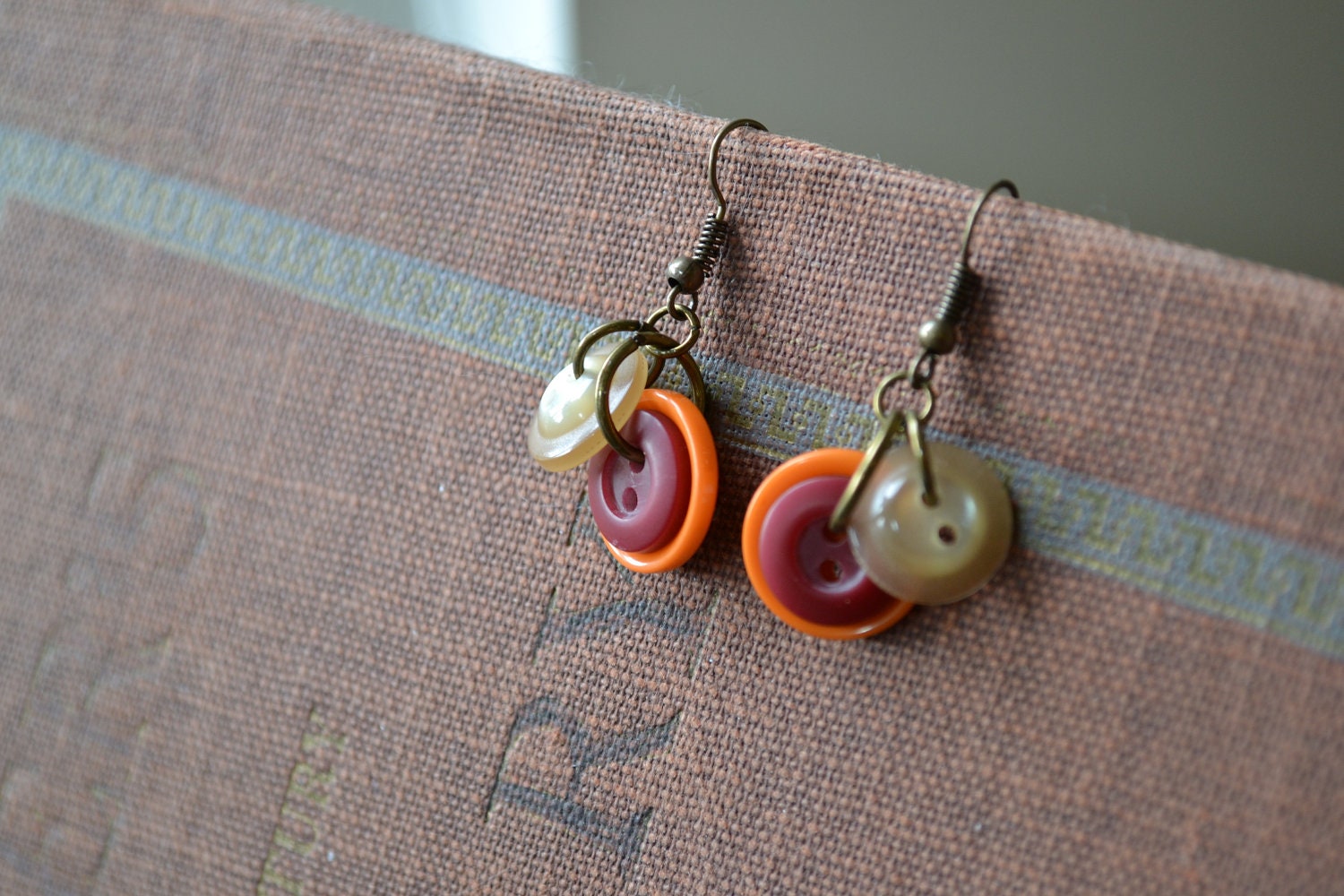 Fall Buttons Tuxedo Bow Set - No Slip Velvet Grip Hair Clip Pack of 3
by
FroggyPrincess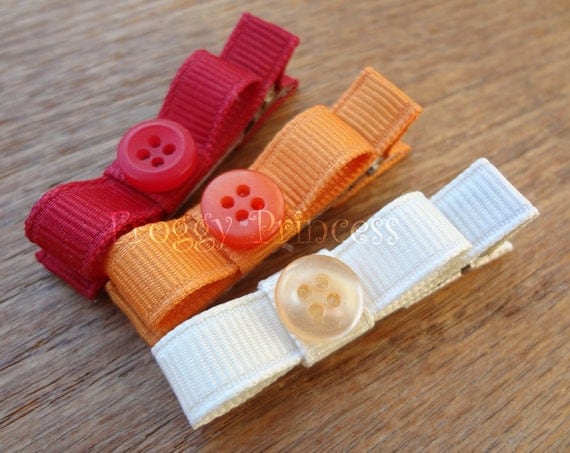 Autumn Embellished Fall Button Picture Frame Decor and Poem
by
ItsAShoreThingStudio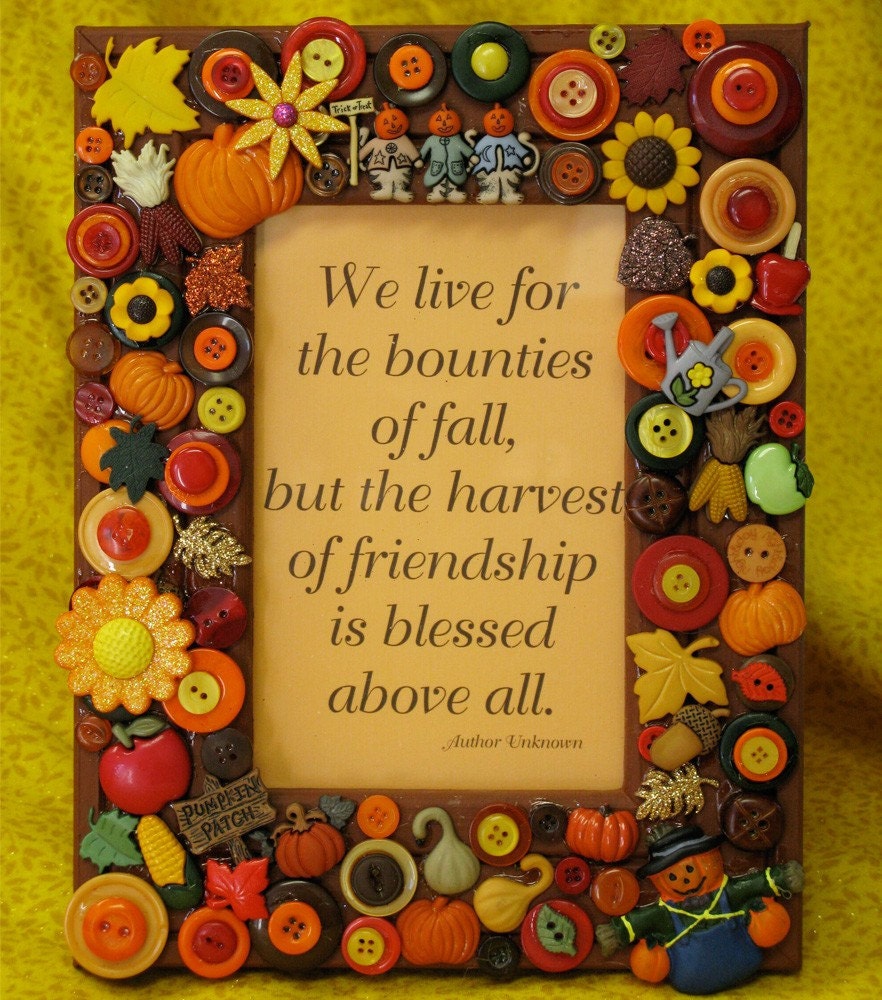 Fall Button Necklace
by
TinderBoxTreasures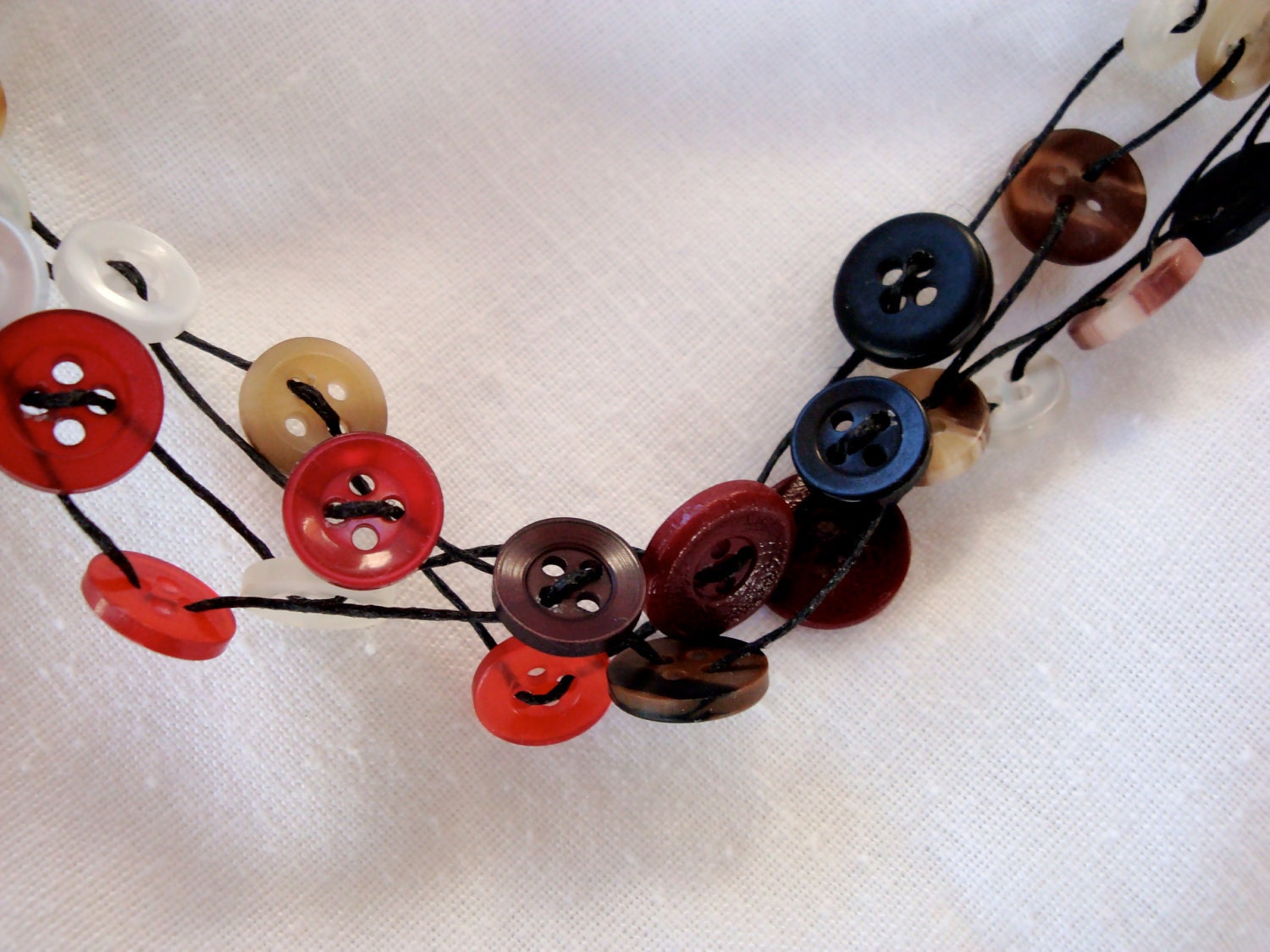 Original, Handmade FALL BUTTON ART - All-Wood Buttons Adorn Hand Painted Tree on Gallery-Wrapped Canvas
by
NorthlineDesigns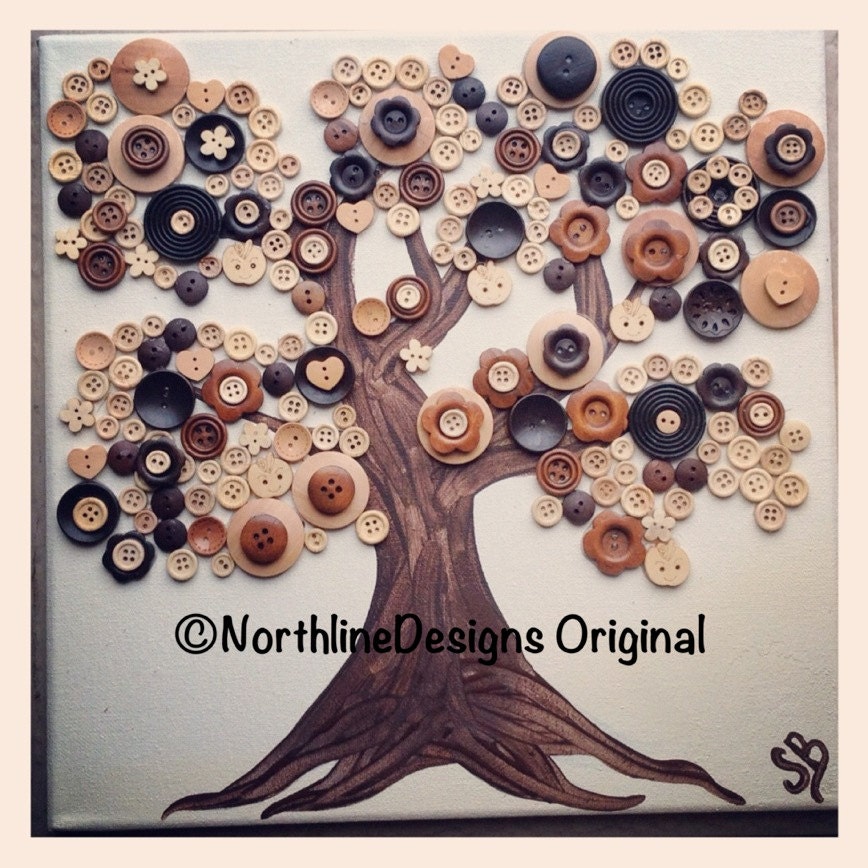 Fabric Pumpkin - Fall leaves, ribbons, and buttons
by
MissMissaHandcrafts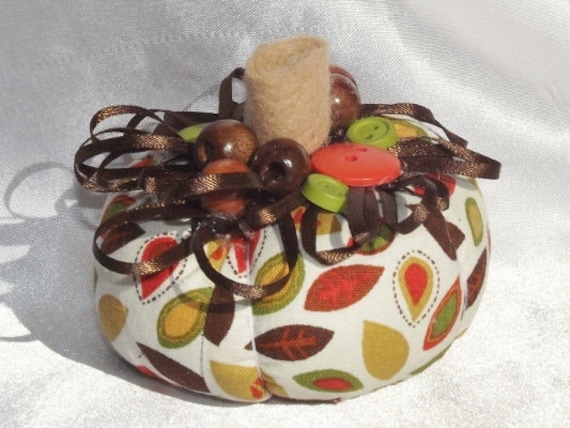 Hanging Kitchen Towel Set - Fall Green and Beige Cotton Print Fabric with Maple Leaf Accent Buttons
by
OurMommie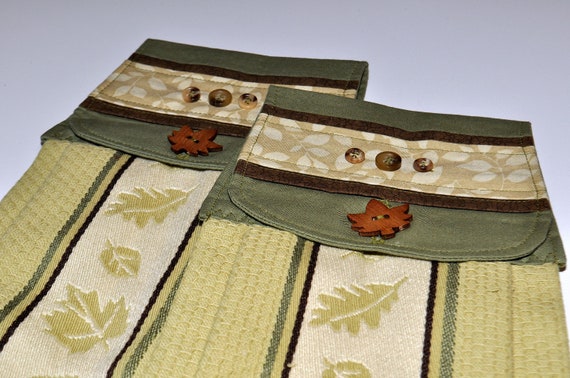 I don't like to make a lot of rules for my link ups, but if you link up, please visit and comment on at least one other post. No one benefits from linking up if we don't all support each other. Thanks!
Were you featured? Grab one of these, too!