Voting is up and running for the October EBW Challenge Misty Winter's Dawn! Voting takes place on
the EBW blog
through October 15.
I got an entry into the challenge this time.
The challenge for myself with this piece is that I created it entirely from my current bead inventory. I didn't purchase anything new to make this piece. I started with gray cube beads and built from there to include touches of yellow, blue, and cream. I hadn't worked up this design in quite a while and am very happy with the result.
This piece is available for purchase
right here
. If you're a beader who would like to make this pattern yourself, it is also available
over here
.
As always, there are so many stunning entries. Here are just a few of my favorites. Please make sure to check out all of the entries and vote for your favorite.
Green Moss Bead Embroidered Necklace EBWC
by
ConniqueJewelry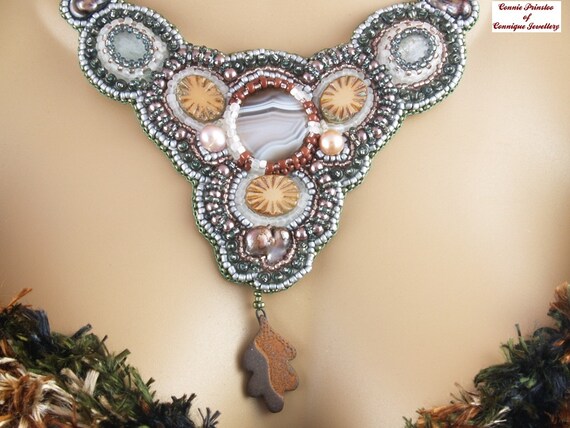 Misty Winter's Dawn EBWC
by
SashaSi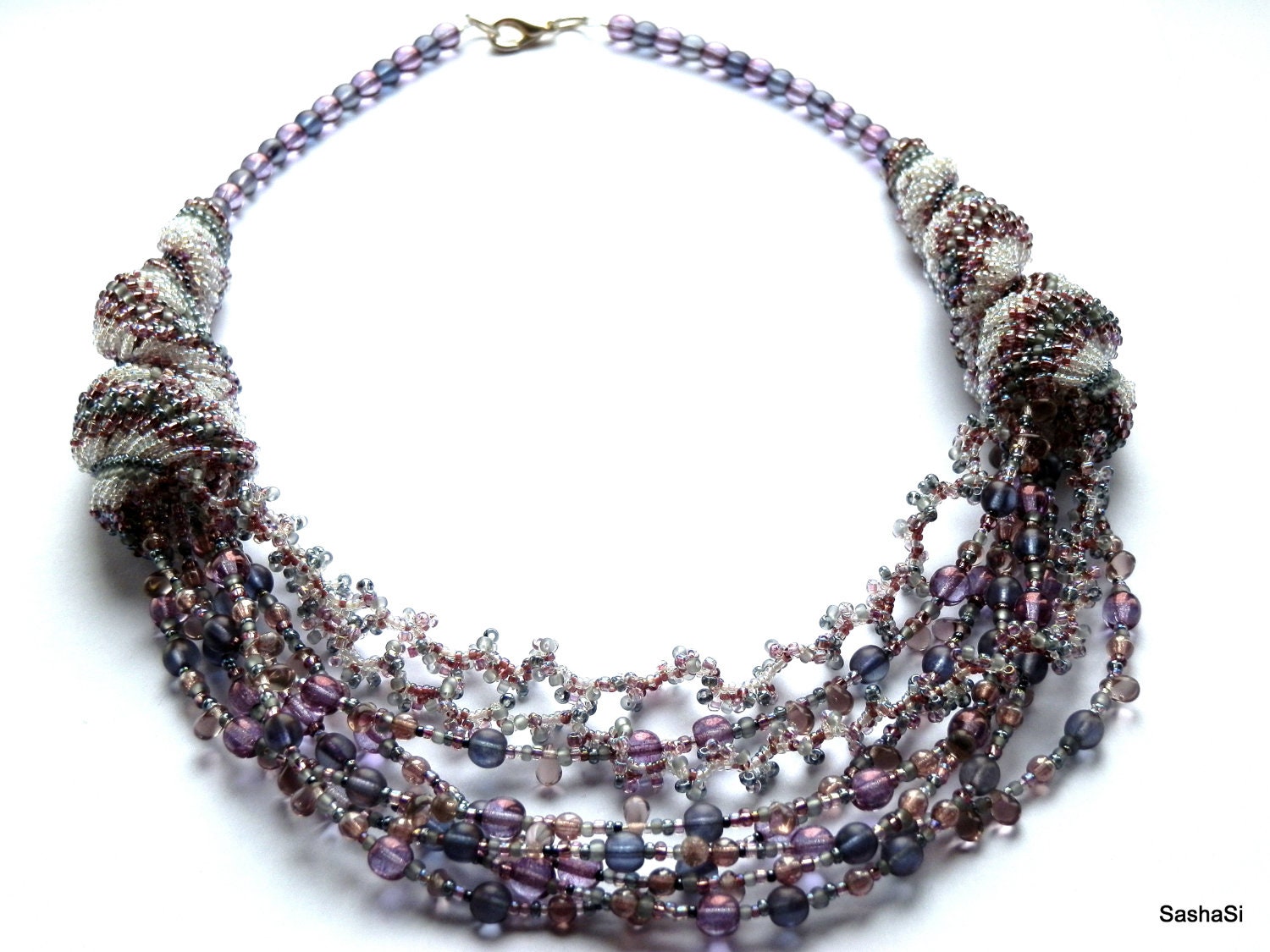 EBWC Misty Morning Walk Bead Embroidered Cuff OOAK, "Misty Winter's Dawn" challenge
by
AngelqueCreations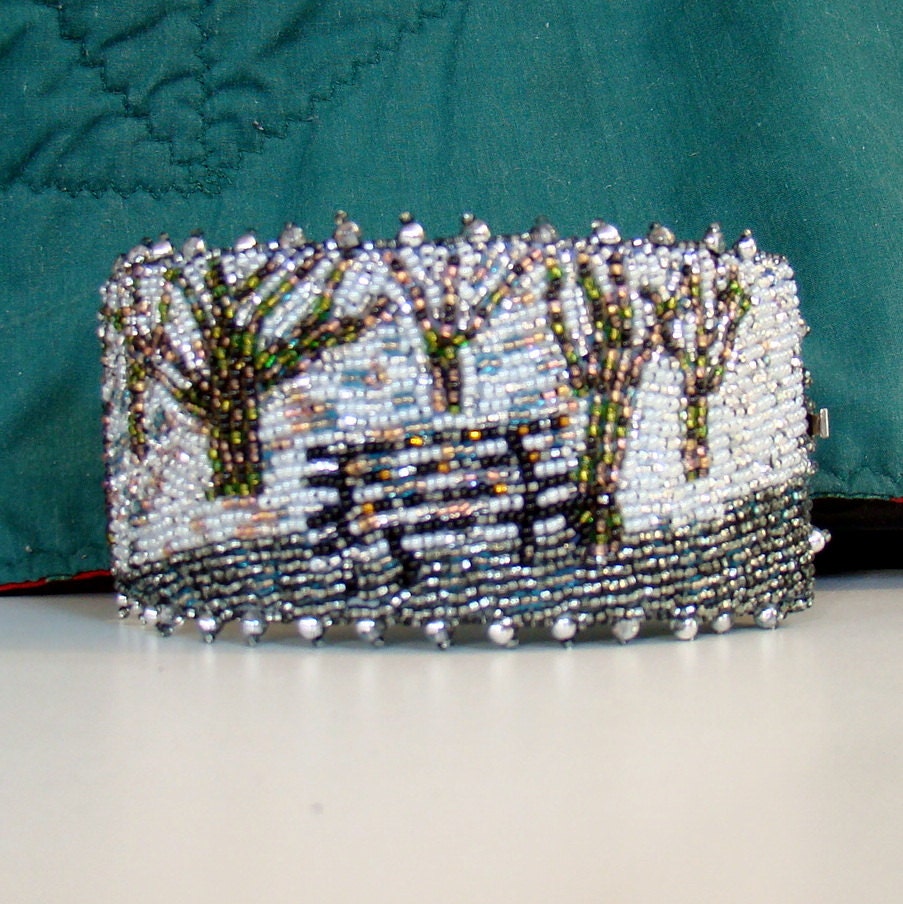 Newest articles:
Where I Linked Up Today: