Voting is up and running for the July EBW Challenge Tangerine Tango! Voting takes place on
the EBW blog
through July 15. If you can't see all of the entries, head over
here
. We do have a clickable mosaic again. Please check out all of the entries and vote for your favorite.
Here is my entry for this challenge.
It is still available
for sale
. If you missed my original post about this piece and want to learn more about it, check it out
here
.
Before I get to my favorite picks for the tangerine tango, I have to give a big thank you to everyone who cast a vote for me for last month's mystery challenge! I broke the top 10 list for the most votes with
this piece
. I got that honor because of many of you. Thank you!
As always, there are a lot of great entries for this challenge. You know how much I love color. It's been a lot of fun to see all of the vivid tangerine pieces. Here are just a few of my favorites.
Rivoli Crystal Beadwoven Necklace Orange Tangerine Tango Unique Beaded Beadwork Beadweaving Jewelry
by
SpringColors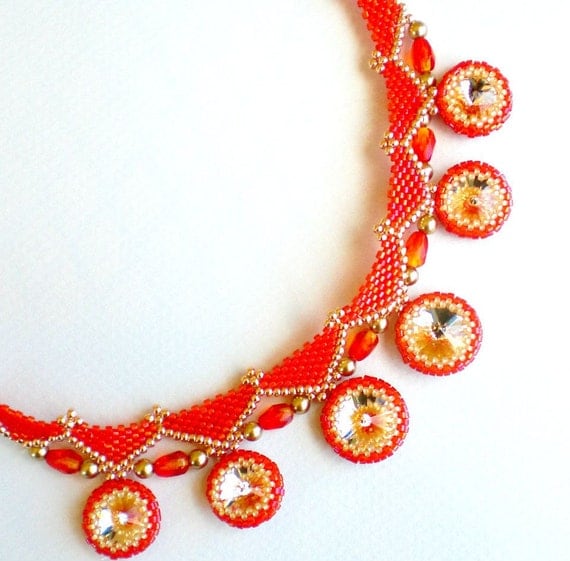 Tangerine Spice Bead Embroidered Cuff Bracelet
by
beadsandblooms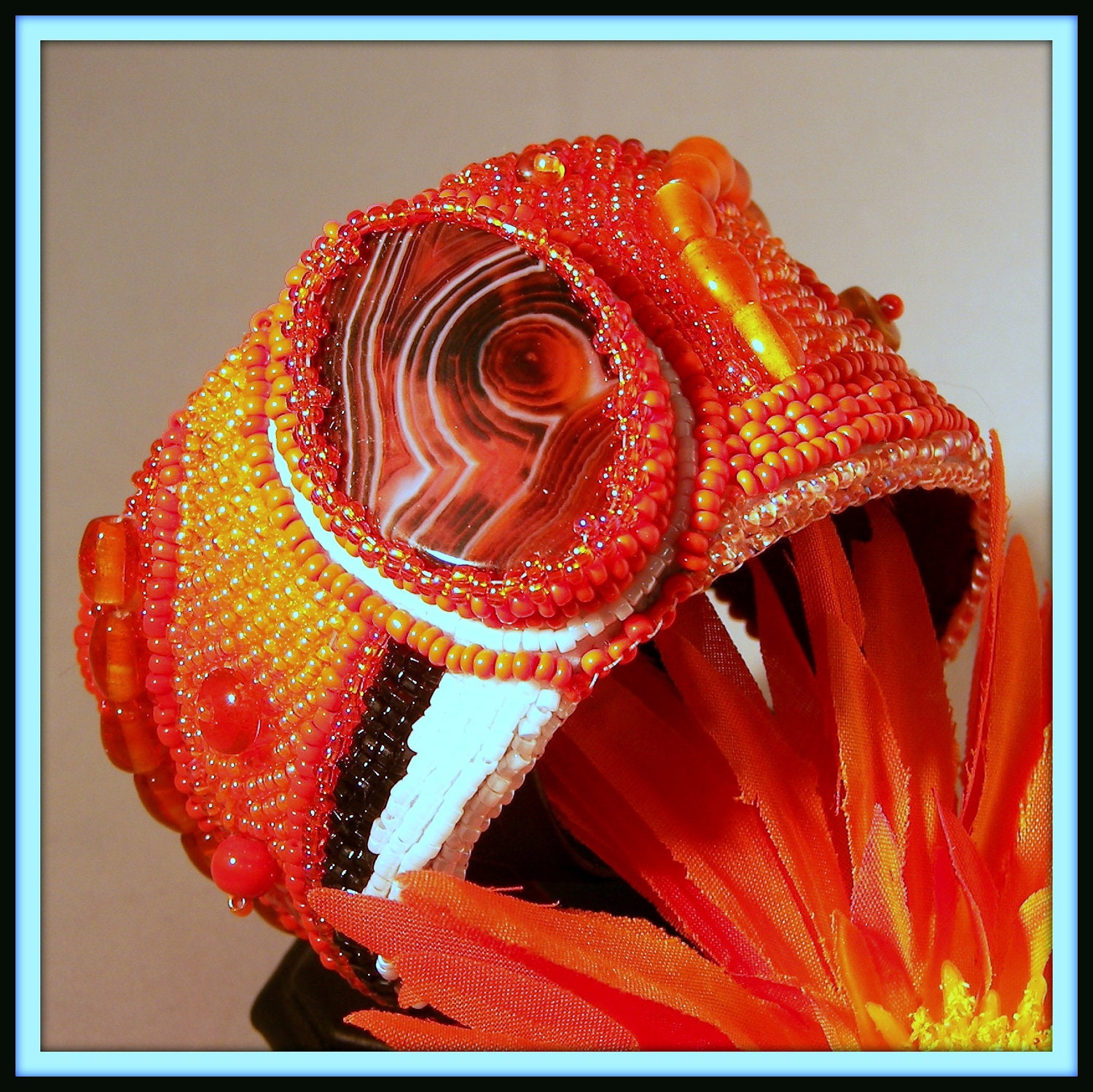 Tangerine Zest Crystal Bracelet EBWC
by
beadn4fun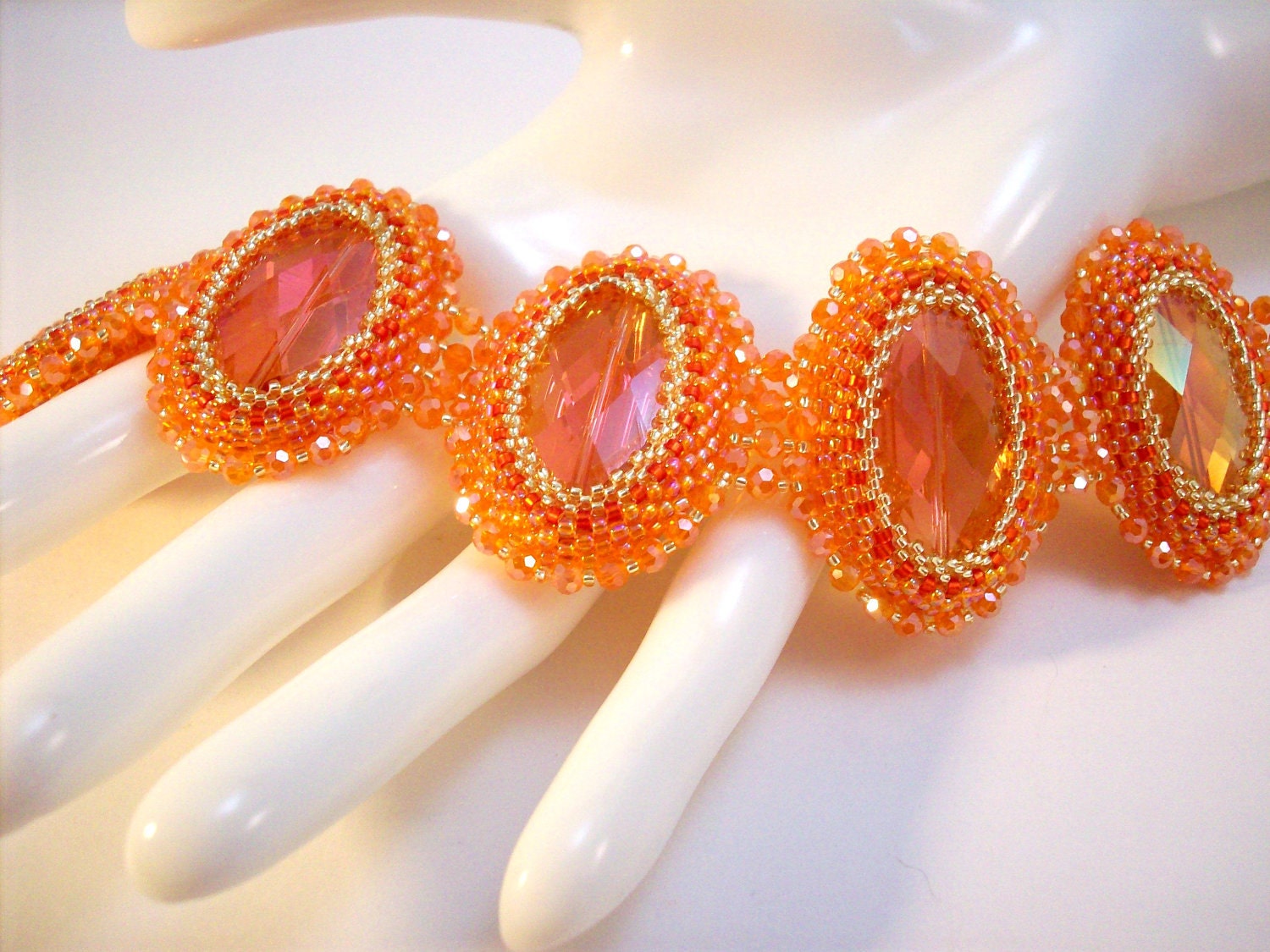 New articles:
Where I Linked Up Today: